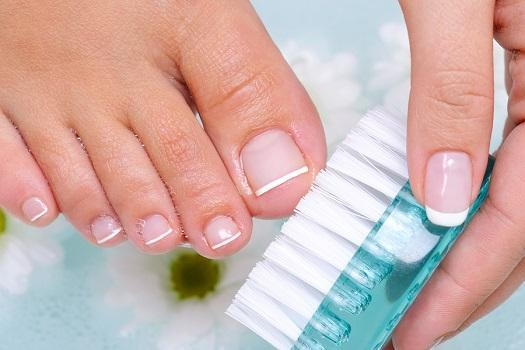 The nails take a lot of abuse. From gardening and dishes to regular wear and tear, harsh chemicals and hard work can really take a toll on the condition of fingernails and toenails. Many nail problems can be avoided with proper care, but others may actually indicate a serious health condition that requires medical attention.  
According to the American Academy of Dermatology, nail problems comprise about 10 percent of all skin conditions, affecting a large number of older adults. Brittle nails are common nail problems, typically triggered by age and the environment. Other conditions include ingrown toenails, nail fungus, warts, cysts or psoriasis of the nails. All of these common ailments can be affectively treated with proper diagnosis from a dermatologist.
Mirror on Health
A person's nails can reveal a lot about their overall health. While most nail problems aren't severe, many serious health conditions can be detected by changes in the nails, including liver diseases, kidney diseases, heart conditions, lung diseases, diabetes and anemia. That's why it's important to visit your dermatologist if you notice any unusual changes in your nails.
Basic Nail Care
It's easy to neglect your nails, but with basic nail care, you can help keep your fingernails and toenails looking and feeling great. Here's how:
Keep nails clean and dry to prevent bacteria from building up under the nail.
Cut fingernails and toenails straight across to prevent ingrown nails and trauma.
Avoid tight-fitting footwear.
Apply an anti-fungal foot powder daily or when needed.
Avoid biting and picking fingernails, as infectious organisms can be transferred between the fingers and mouth.
Wear gloves to protect your fingernails when doing yard work or cleaning house to protect the nails from harsh chemicals and trauma.
When in doubt about self-treatment for nail problems, visit your dermatologist for proper diagnosis and care.
Always notify a dermatologist of nail irregularities, such as swelling, pain or change in shape or color of the nail. Remember, your nails can tell you a lot about your overall health, and a dermatologist can help determine the appropriate treatment for any of your nail problems.